Connections Café 2022
Gusto North
September 15, 2022 | By m.sagriff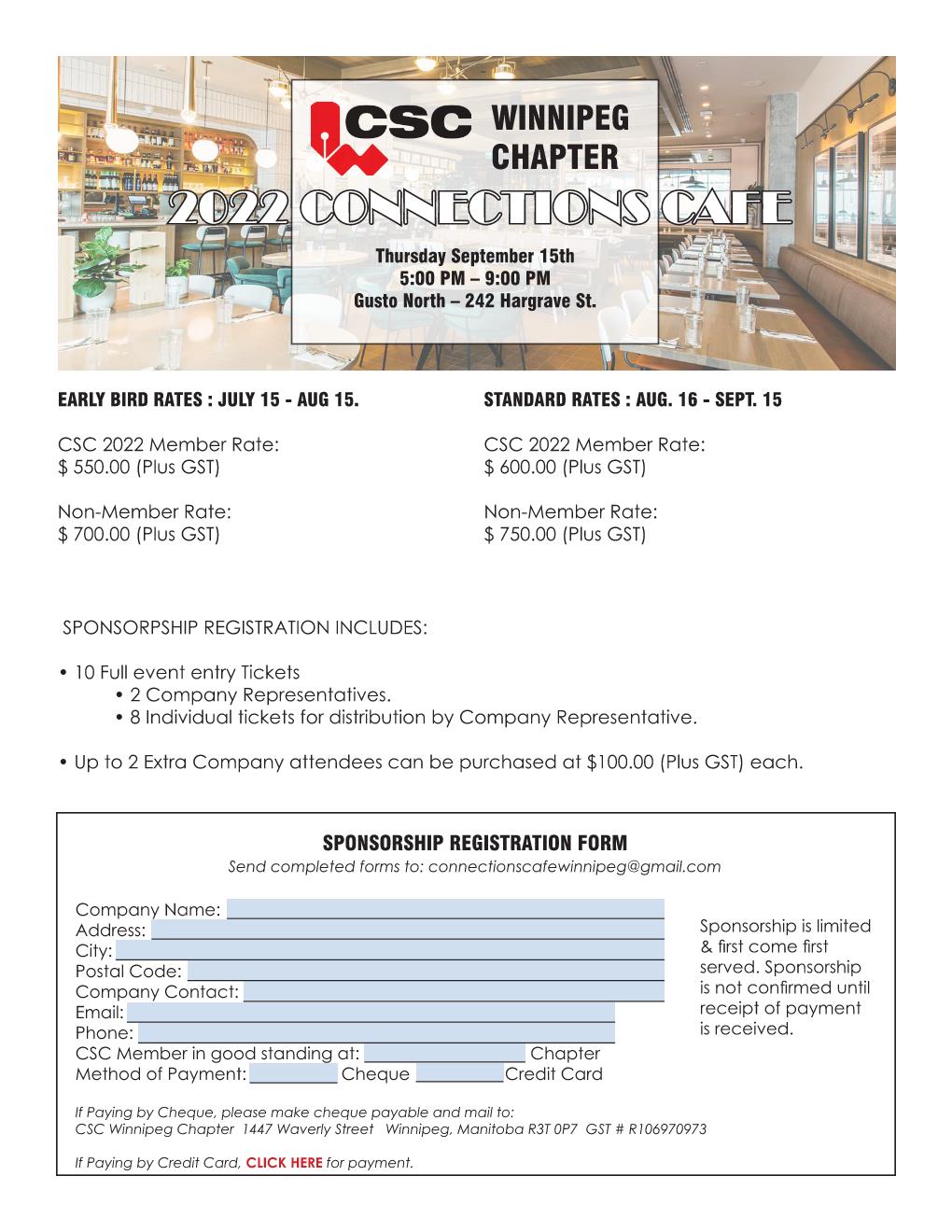 The CSC Winnipeg Chapter to let you know that we are bringing back our Connections Café event this year!
We are taking the event to a new location at the recently designed Gusto North in True North Square.
Being able to bring back the Connections Café event is our chance to get back to creating the right connections with the right people and fostering those relationships within the Winnipeg construction and design industry.
This year we are offering an "Early Bird" pricing for those who sign up early!
You can find all of the information, as well as the Sponsorship Registration Form at the link below:
https://www.karelo.com/register.php?BID=658&BT=10&PrivEv=20701

We look forward to "Connecting" with everyone in September!